Flash - Reel:
This 660ft reel is ideal for the player that frequently re-strings their rackets and is looking to save money by buying in bulk. Strings 16.5 – 18 rackets.
Diadem Flash has a round profile shape that offers long lasting play-ability and serious durability.  Flash is the choice of frequent string breakers looking for a round co-poly that is extremely comfortable.  Ideal for hybrid setups as well, pair Flash with Evolution or Impulse!
Length: 660 feet / 200m
Colors:  White, Navy
Gauges Available

18 (1.15mm) Best feel
17 (1.20mm)
16L (1.25mm)
16 (1.30mm)
15L (1.35mm) Most durable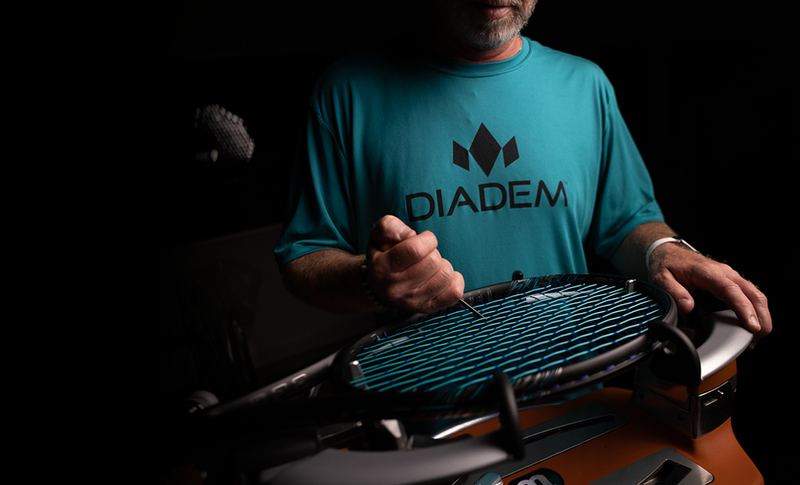 Stringing Service
Get Your Racket STRUNG
Get your newly purchased rackets strung before they ship
from our warehouse.
Learn More
String Specifications

Power

Comfort

Spin

Durability

Tension Maintenance