The Future of Customization
Welcome to the Diadem Technology Center. Our unique and powerful motion capture technology utilizes a 12 camera system and custom proprietary software to capture a player's swings in real time 3D. With the help of our software and hardware our MRT will be able to fully analyze the following:
Swing Path
Angular Speed
Linear Speed
Racket relative to the court
Racket relative to the body
Static weight, swing weight and balance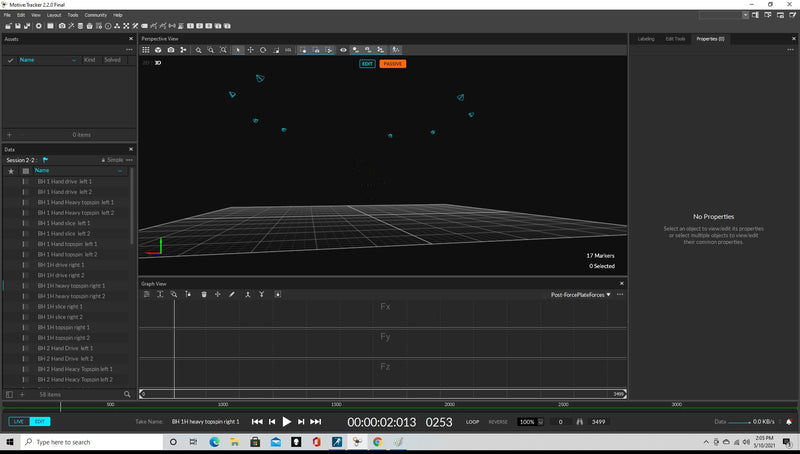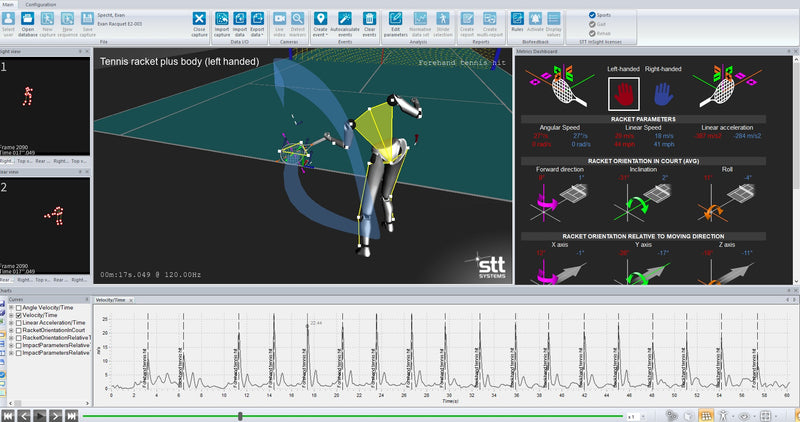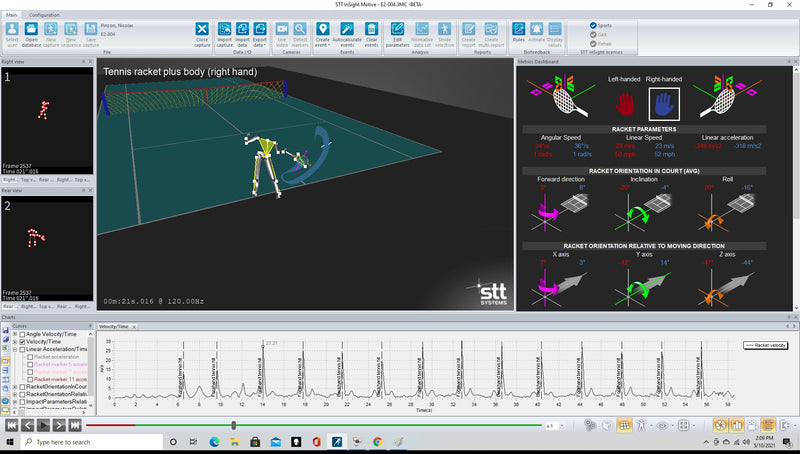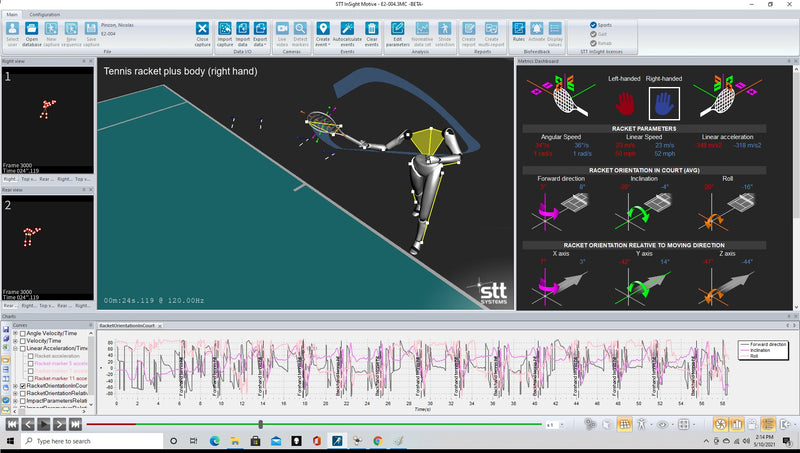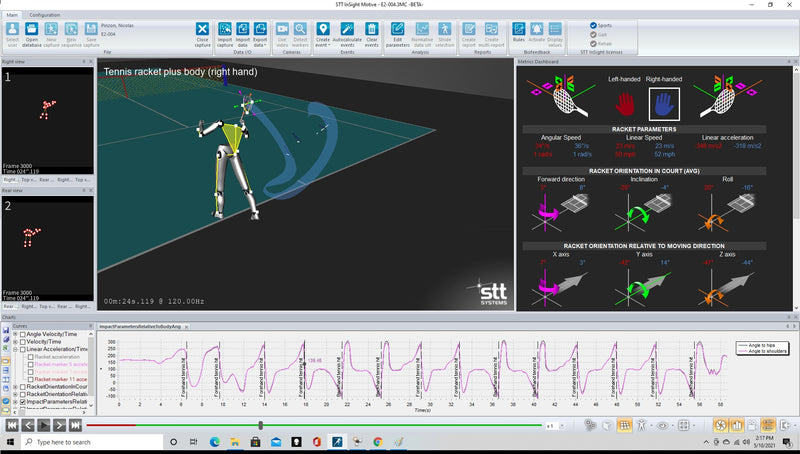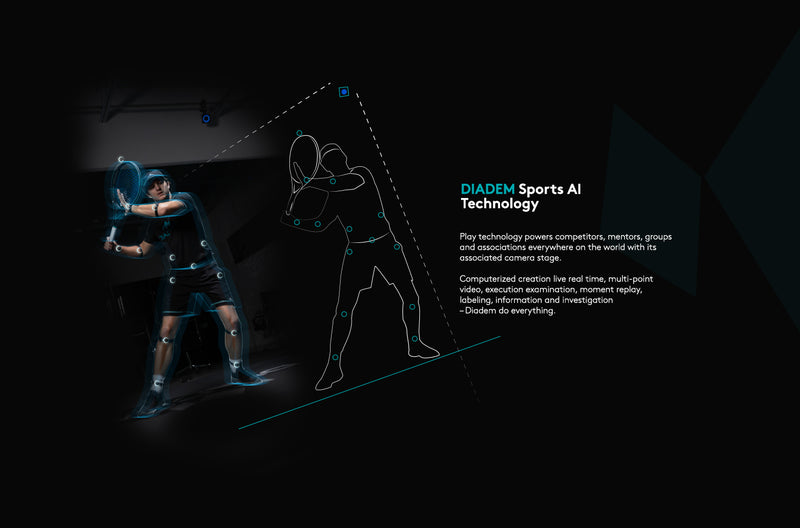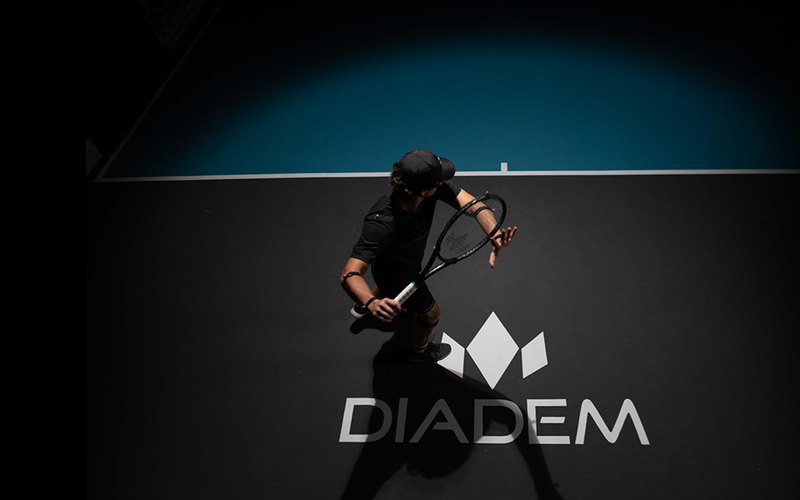 Motion capture technology
Control the Court
Players will be outfitted with 14 reflective markers capturing their ankle, knee, hips, arms, and shoulder movements. Rackets will be monitored by 3 markers that can capture the speed and movement in real time. Compare your racket to one of our custom built rackets catering to your stroke, all captured in 3D
Book a Session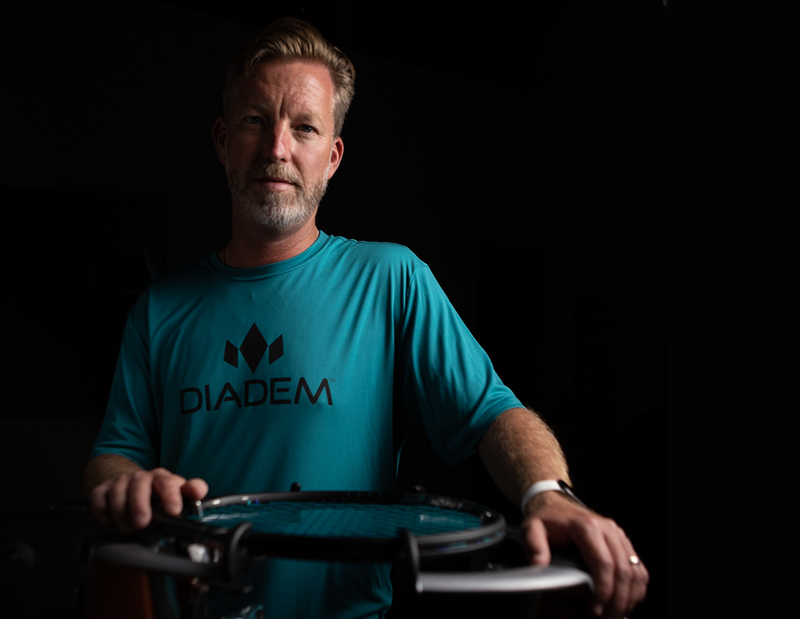 DIRECTOR OF TECHNOLOGY CENTER
DUSTIN TANKERSLEY - MRT
Dustin brings his years of experience working with top juniors and pros to the Diadem hitting lane. As the lead stringer for the US Open and the French Open, as well as private stringing and customizing many of the top pros on tour, Dustin has learned the benefits of building custom specs for players. No two swings are the same, and building a racket's specs directly related to their stroke is key to getting the most out of a racket. Let us find your perfect specs and build you that racket!
Visit with Dustin