Diadem Impulse offers a perfect blend of comfort, touch, power, and feel.  Players with slow to moderate swing speeds will benefit from the power of Impulse. Designed when an extra layer of polyamide coating to handle the sharp edges of Solstice for those players looking to hybrid.  It's also great for all types of players that love the classic gut-like feel of a multifilament. Tennis elbow sufferers looking for a softer, more comfortable string should also give Impulse a try.

This 660 feet reel is ideal for the player that frequently re-strings their rackets and is looking to save money by buying in bulk. Strings 16.5 – 18 rackets.
Length: 660 feet / 200 m
Colors: Teal / Natural
Gauges Available: 
17 (1.25mm)
16 (1.32mm)
Type: Multifilament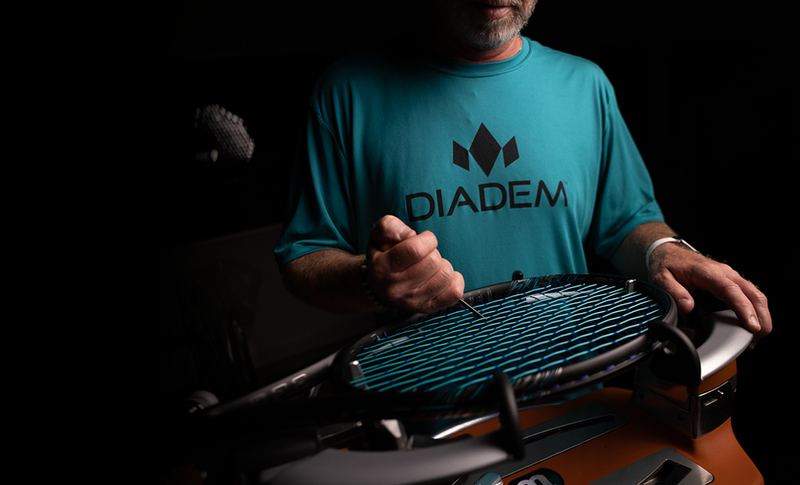 Stringing Service
Get Your Racket STRUNG
Get your newly purchased rackets strung before they ship
from our warehouse.
Learn More
String Specifications

Power

Comfort

Spin

Durability

Tension Maintenance